Music
I make music for a character named Victor Vetika in my comic United Forces to bring him to life and make him seem real. Victor sings and composes the music with various musical acquaintances.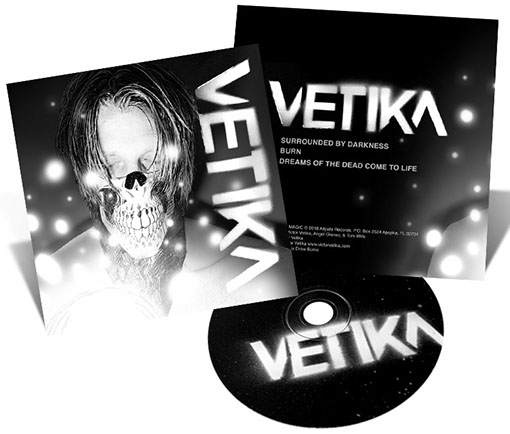 Vetika album – CD with Jacket
The name of this ep is "Skull With Magic" available on iTunes, Spotify, and all other streaming services.
Vetika Tour Shirt
I made shirts for Vetika to make him seem real.