Vetika
I make music for a character named Victor Vetika in my comic United Forces to bring him to life and make him seem real. Victor sings and composes the music with various musical acquaintances.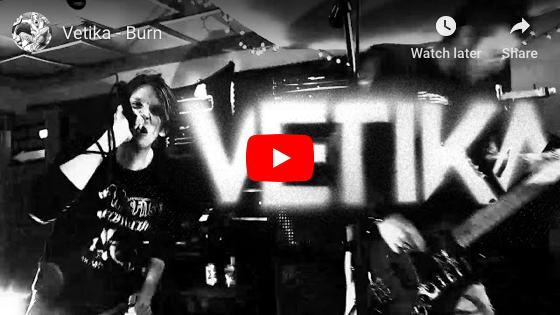 Vetika – "Burn" music video
I gathered my fiends to make a music video to make it look like I have a full band.
Shot & Produced by Rashaad Genie.
Location: Suede Shoe Studios.
Click link to view the video: https://youtu.be/W0OaT8qs-P0
Vetika – "Dreams of the Dead Come to Life" music video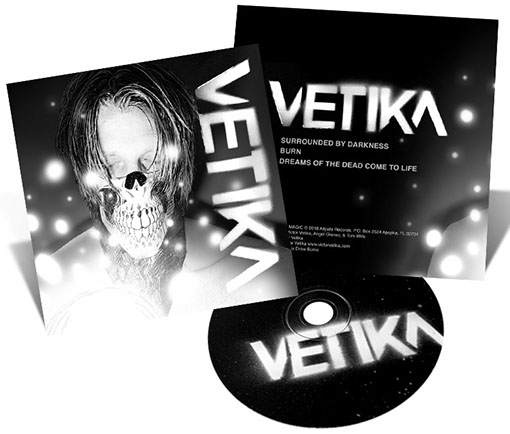 Vetika "Skull with Magic" ep – CD with Jacket
Three song ep is out of print but available on iTunes, Spotify, and all other streaming services.
Vetika Tour Shirt
I made shirts for Vetika to make him seem real.